The essential platform to develop your business
Post your ads, collect mandates, finance your buyers and make your income take off on atHome.
A complete range of products for your advertisements
Boost your agency's income by publishing on atHome.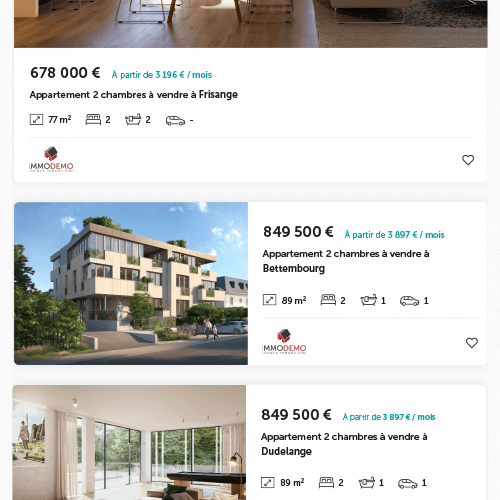 Unlimited subscriptions
Post your ads in unlimited number, and enjoy advantages reserved for our subscribers.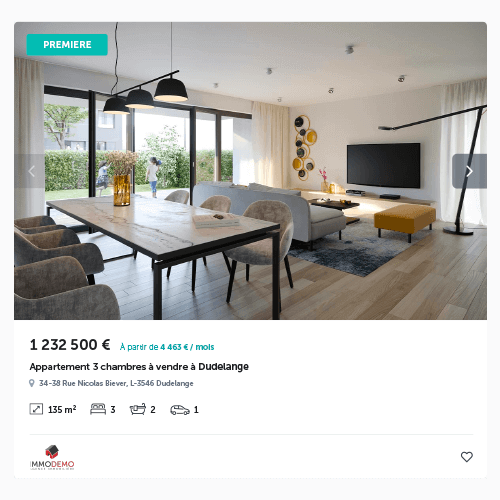 Ad formats
With our Premium formats, get your ads to the top of the search results. Capture the market!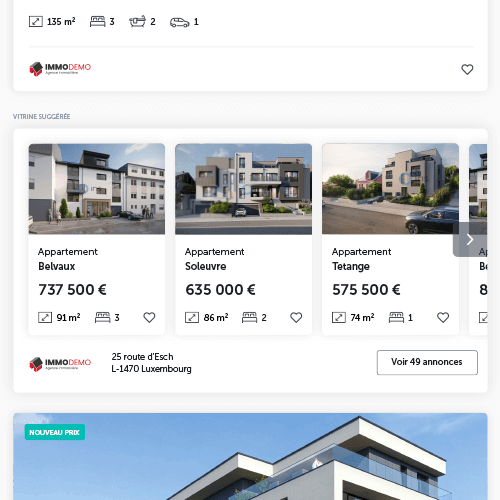 Suggested Showcase
Extend the visibility of all your ads beyond their locality. Maximum visibility.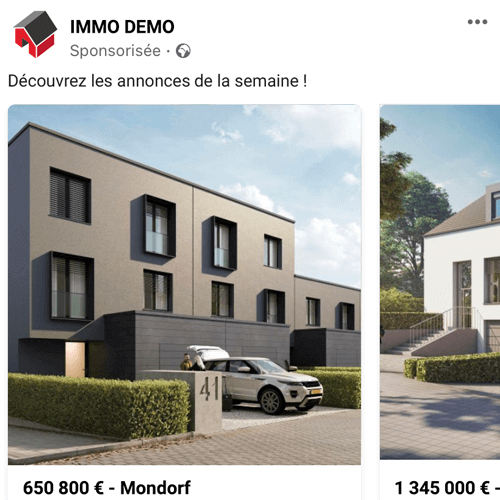 Audience Extension
Also broadcast your ads on all digital platforms: Google, Facebook...and many others!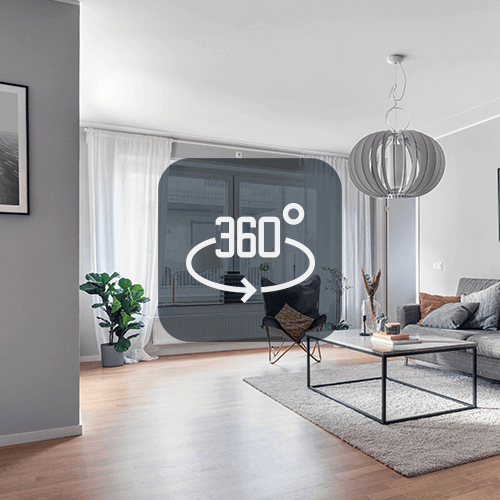 360° photos
Qualify your visitors by offering a remote 360° real estate visit experience.

Attract the attention of future sellers
Show your professionalism to the owners to help them sell.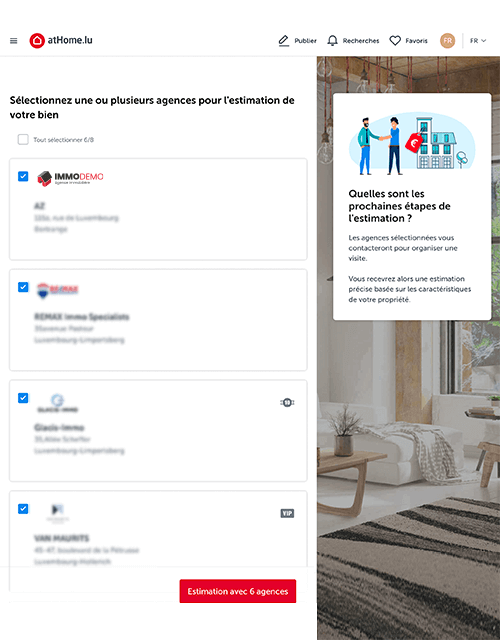 Suggested agency in the atHome estimation tool
Your agency is recommended on the number 1 estimator in Luxembourg. Sellers will contact you to estimate their property.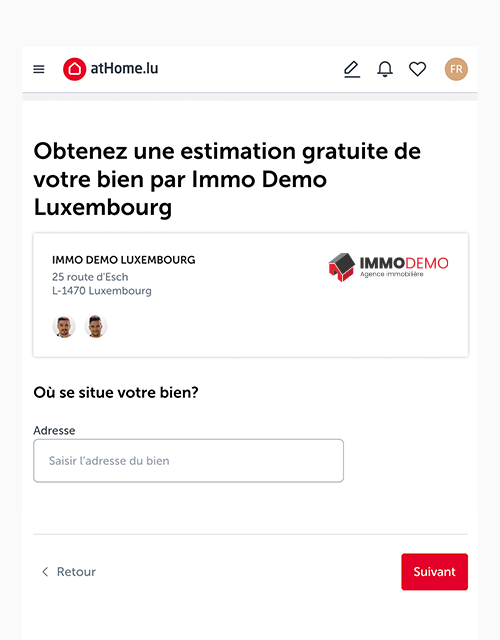 Your own online property valuer
We develop your own estimation tool and a campaign on all networks to help you get exclusive estimation requests.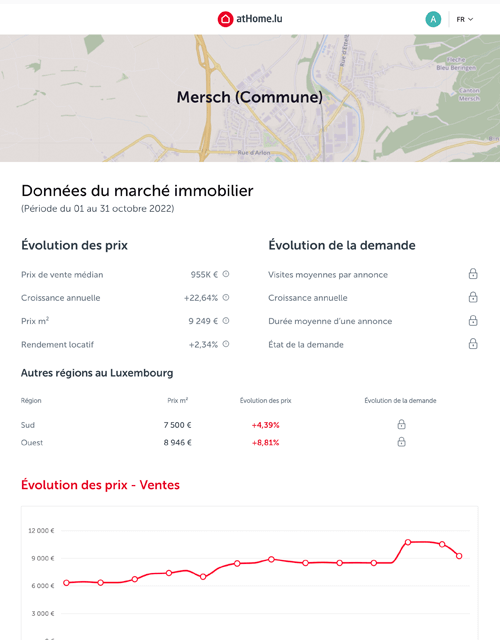 Privileged access to atHome data
With atHome Data, you can find out the evolution of prices per m² and demand in Luxembourg.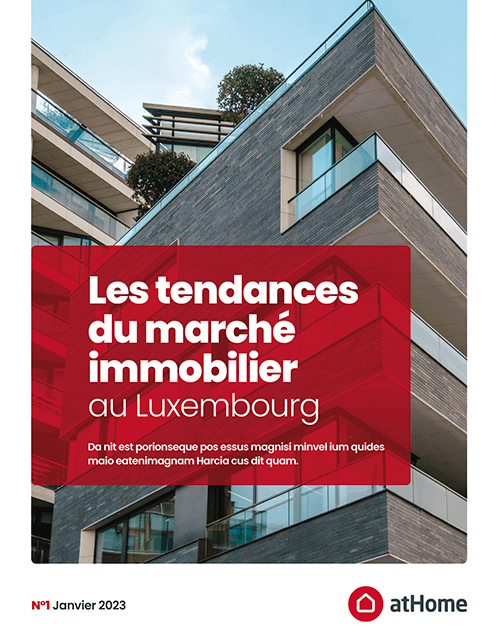 Market analysis
Our experts produce reports for real estate professionals. Find out the next price trends and advise your clients in the best possible way.

Sign your compromises with confidence
95% of buyers verified by atHomeFinance get their home loan.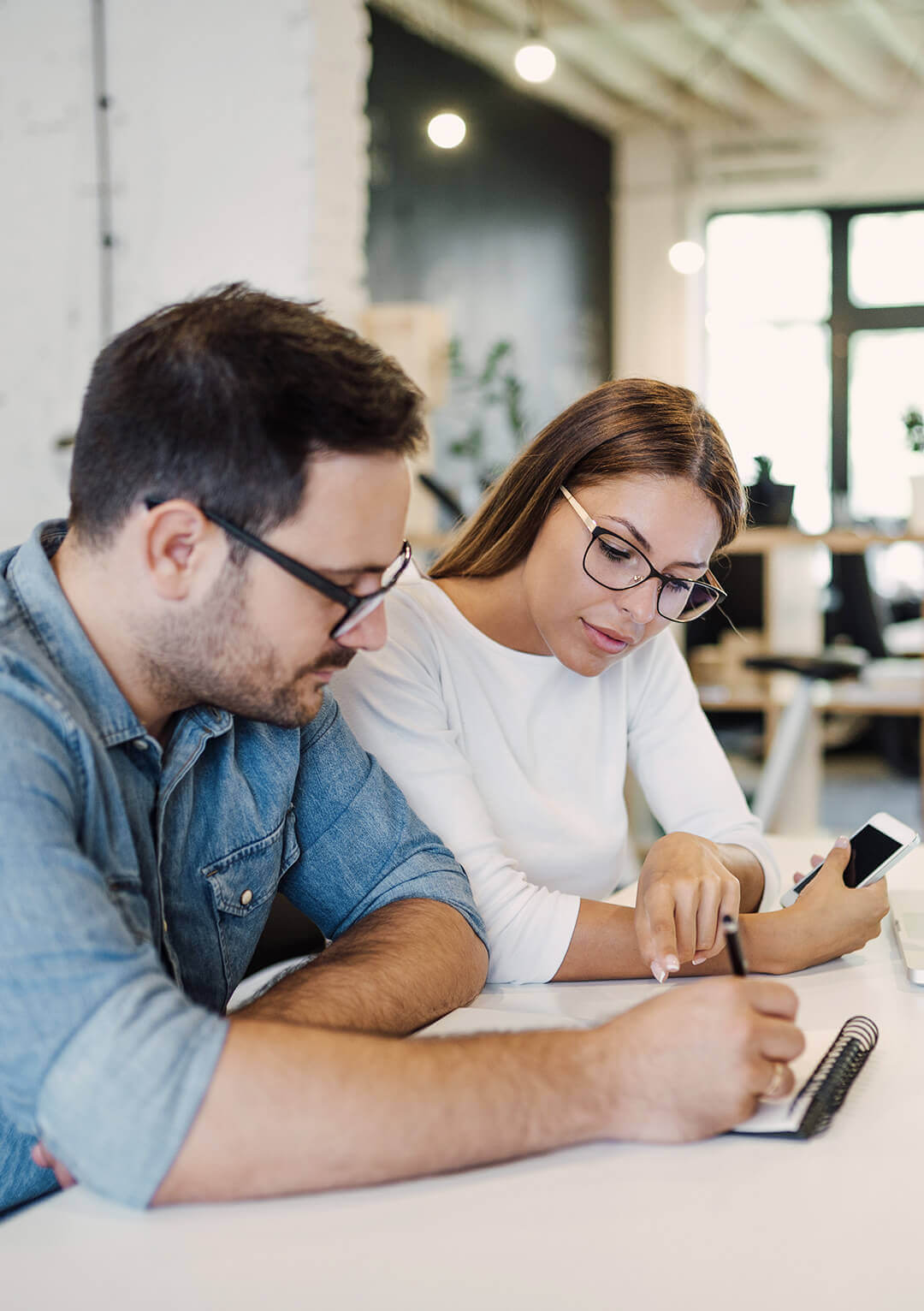 Verified creditworthy buyers
Do not sign a compromise without checking the solvency of your buyers. On request, our brokers will do this for you free of charge.
Avoid bank refusals
Much better chance of getting a bank agreement. Our brokers evaluate all financing possibilities and negotiate with many banks.
Get paid for each loan
Sign the agreement and become a business contributor. Already more than 150 partner agents.
Meet our brokers
Stay up to date with the latest developments in the property market. Talk to our brokers over coffee and croissants during our Business Breakfasts.
All the advantages of an atHome subscription...
By becoming an atHome customer, you become part of a community and ecosystem dedicated to 100%'s success for real estate professionals.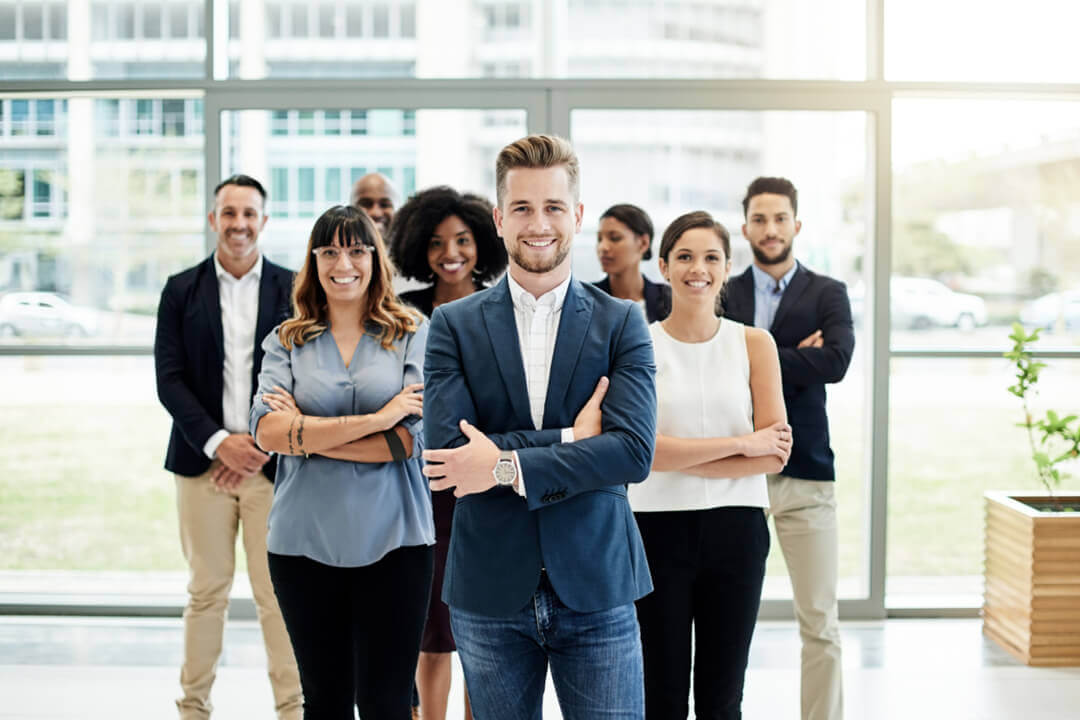 Take advantage of the power of Luxembourg's leading real estate ecosystem
...And boost your income with exclusive tools.
A team built for your success
Sales managers, Customer Success agents, mortgage brokers... Our best experts guarantee the success of your business.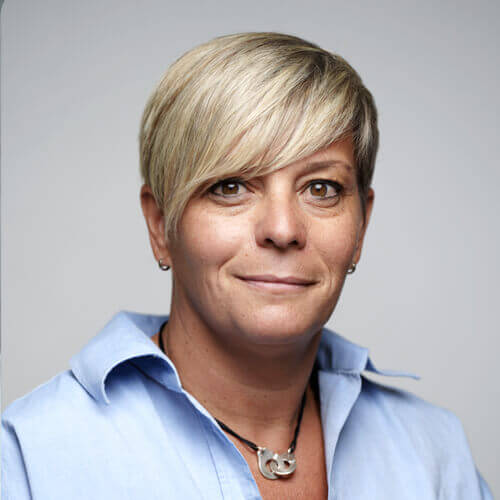 Frederique Demuynck
Sales Account Manager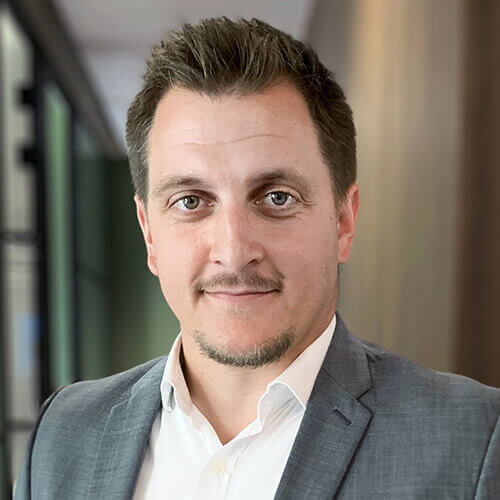 Thomas Mareisch
Mortgage Broker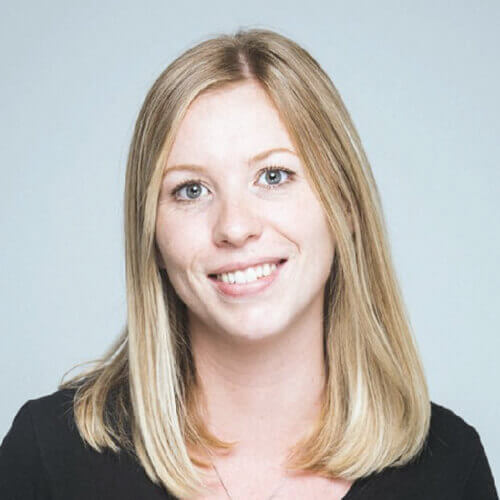 Sophie Bouxirot

Customer Officer
+64
people at your service to help you with your projects.
Frequently asked questions
Here are our answers to the most common questions.
How to publish unlimited on atHome.lu?
To publish as much as you like on atHome, you can opt for one of our subscriptions. Each subscription includes different options (additional formats and advertising possibilities for your agency on the atHome ecosystem). Do not hesitate to contact our sales team. They can help you choose the best subscription for your agency.
How to get more sales mandates in Luxembourg?
Do you want to easily increase your income and the number of signed mandates? atHome offers a tool that does just that. Our online property valuation tool is the most used in Luxembourg. Hundreds of estimates are made every week. You can be among the agencies we recommend to sell a property at the end of the estimation process. This will attract prospects who want to sell their property quickly. Talk to an atHome representative to find out more about the possibilities of including your agency on our estimation tool (please note that places are limited!).
How can I save time in my real estate transactions?
The secret of a successful real estate agent lies in his or her ability to concentrate on the essentials: getting sales mandates and completing transactions quickly. This means finding and optimising visits. To find the right profiles, the loan brokerage service atHomeFinance offers the "Finance Check": this is a credit check of the candidates. This service is free of charge for estate agents. This means that you can only grant a viewing of properties to buyers with a certified credit rating. This saves you time and money.
How to grow your real estate agency?
To grow your business, you first need to equip yourself with the right tools. Publish your ads on atHome.lu: leads there generate twice as many transactions as elsewhere. Then, ask to take advantage of a Mandate Pack: you will be listed on our online estimation tool. This will enable you to collect sales mandates easily. Finally, ask to benefit from a credit check of your prospects. This way, you will only show your properties to buyers whose solvency you are certain of.
*43% of atHome leads generate a transaction compared to only 22% on our challenger (online survey April 2022)
Any questions?
Do not hesitate to contact our Customer Success team. We will be happy to answer your questions!
Frequently asked questions
Having a technical problem with your Workspace? The answer is in our help centre.
Visit the help centre
Chat with our teams
Talk to an atHome manager and find the best package for your needs.
Visit our blog
Want to learn more about the Luxembourg market? Check out our articles.
See the blog