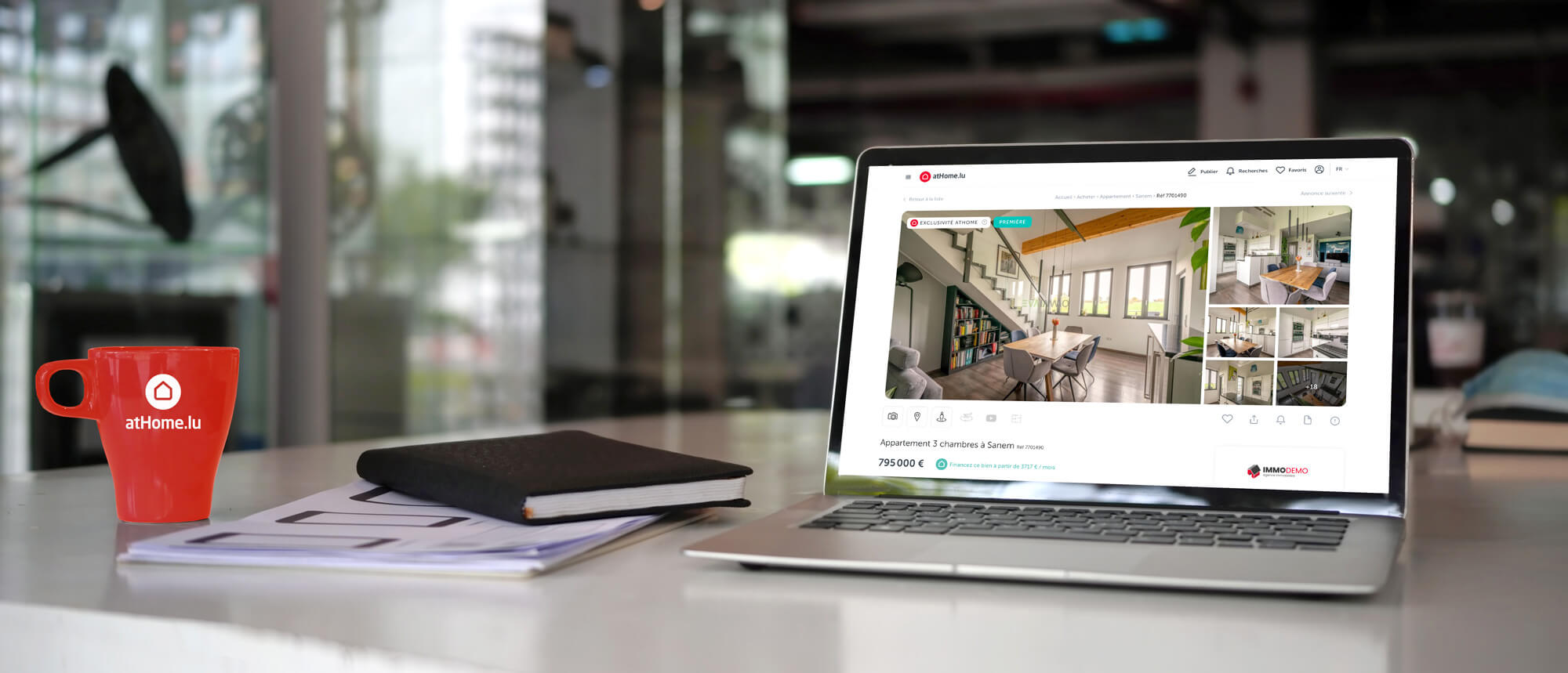 Benefit from the support of the number one in Luxembourg
Take advantage of a complete kit to start your real estate business in Luxembourg.
Discover our solutions for
publish
your
announcements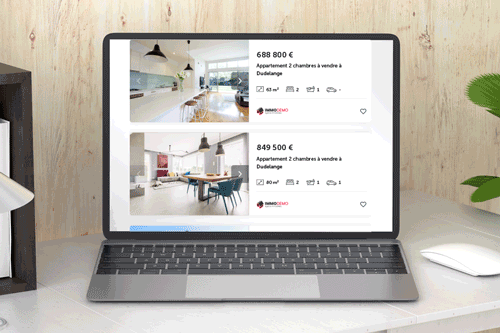 Unlimited ads
Is real estate your main activity?
Publish your ads in unlimited with our subscription packages, and enjoy exclusive advantages.
Unlimited publishing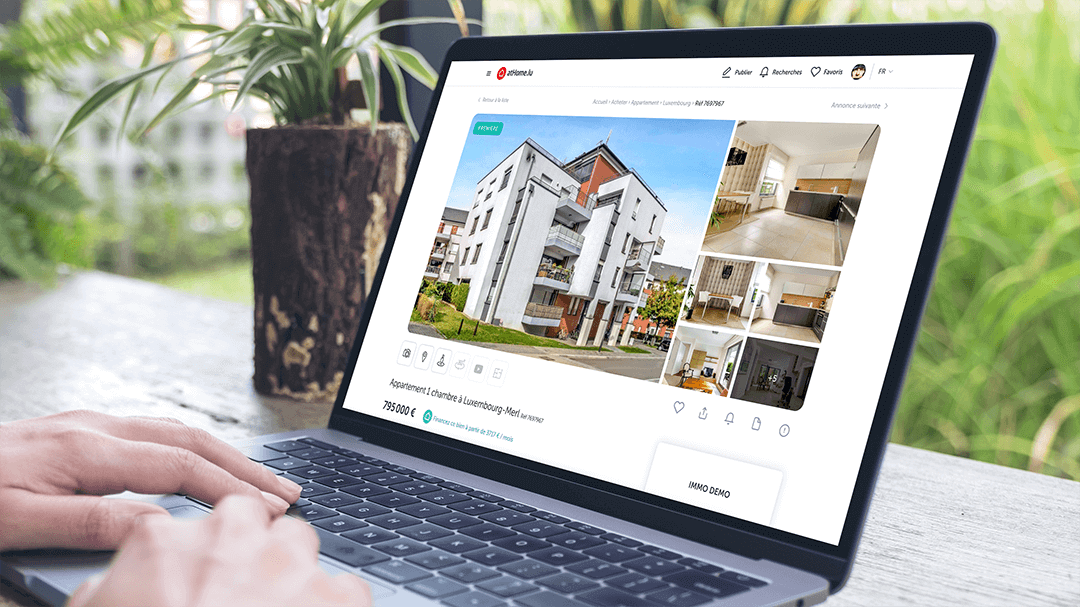 Single ads
Do you do real estate in parallel with your main activity? Pay only for the ads you publish with our à la carte packages.
Publish by the unit
A

kit

from

start

complete for your agency

All the digital tools and services you need to start your real estate business.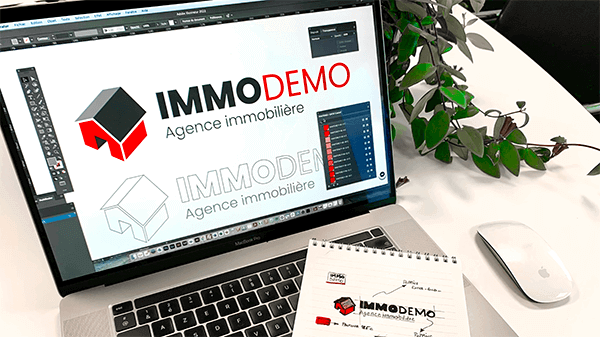 Logo and brand

Your logo and graphic charter
atHome helps you create your brand, your logo and your colours to impress your customers from the very beginning.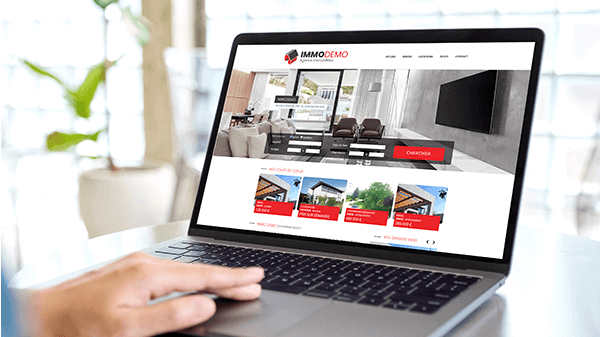 Website

A tailor-made website for your agency
We create a high-performance website that is synchronised with atHome for the distribution of your ads.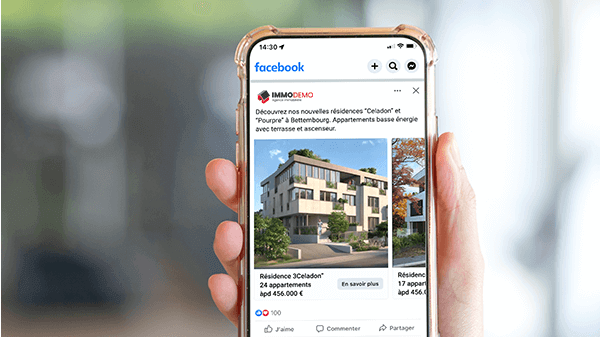 Social networks

Support from your first steps
Facebook, Instagram, Linkedin... We assist you in creating your social network accounts.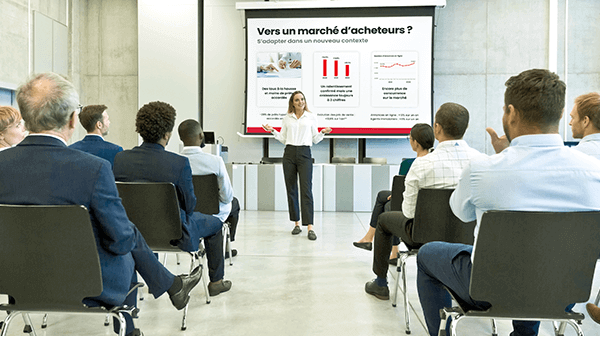 Free training courses

Resources to improve your business
Training, tutorials, webinars... We help you to see more clearly in a constantly changing market.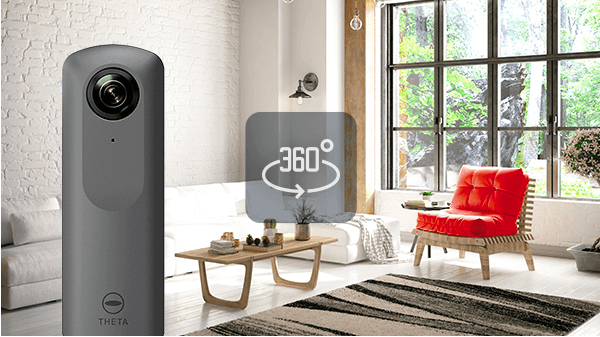 360° Photo Kit

Attract a maximum number of prospects with 360° photos
We provide you with a camera to show your ads in 360°.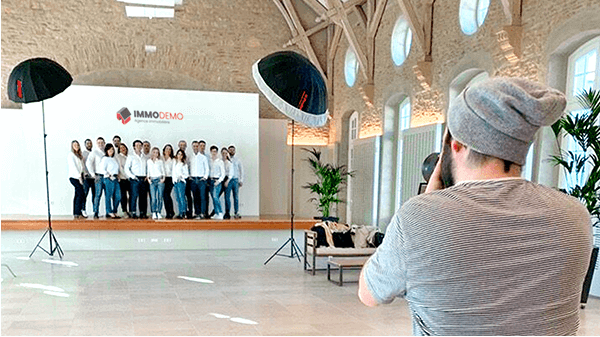 Photo shooting

A professional photo shoot for your entire team
Show the strength of your agency! And use these photos on all your media (atHome, Linkedin, Google...).
We are proud to have contributed to
their
success...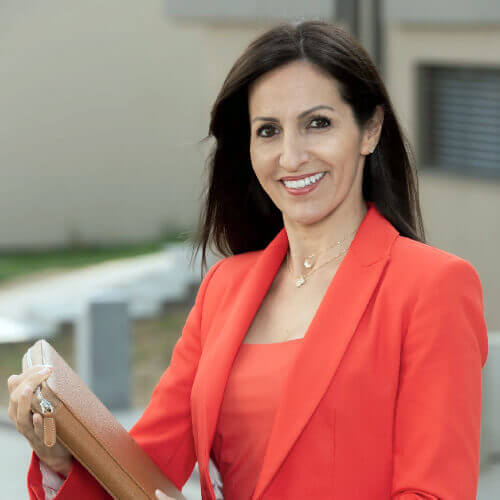 "As an estate agent we have a number of platforms to choose from.

It is clear that two factors take priority for us: the number of users of the platform and the ease of use. For these two criteria atHome is a must-have platform on both the client and agency side."
Leyli SCHABER

LA Immo sàrl - Executive Manager




A 360° marketing platform that generates twice as many transactions as elsewhere*.

Frequently asked questions
Here are our answers to the most common questions.
I am an agency: how do I publish an ad on atHome.lu?
To start publishing on atHome, you must first create an account as a professional. You can then choose your formula (single listings, subscription) and start publishing your real estate listings.
What are the prerequisites to start a real estate agency in Luxembourg?
In Luxembourg, the profession of estate agent is regulated. To become an estate agent, you must complete a 55-hour training course over a period of 3 months. This training is provided by the House of Training. At the end of the training, an exam validates the knowledge acquired and allows you to obtain the real estate agent certification.
How to make money with an estate agency?
To start your real estate business, you must first make yourself known: this is the advantage of working with a partner like atHome.lu. We will be able to develop your first website, reference your agency on our real estate portal, and make a place for you on the Luxembourg market. As your agency evolves, you can develop your visibility and opt for formats that highlight your brand.
How can I get sales mandates in Luxembourg?
There are two ways to get sales mandates: by word of mouth (a buyer or seller recommends you after a successful transaction) or by using a platform like atHome.lu. On atHome, users can estimate their property for free and then choose to put it up for sale with a partner agency. By becoming an atHome client, you can be part of these agencies, and get mandates easily from sellers interested in a quick sale.
How to attract buyers to Luxembourg?
Attracting buyers is a crucial part of your strategy: as soon as you get a mandate to sell, you need to make it known to as many people as possible in order to finalise your transaction. The easiest way to attract buyers is to publish an advert on a high visibility platform such as atHome.lu. The ad will be seen hundreds of times and will generate dozens of requests for appointments. You will be spoilt for choice.
*43% of atHome leads generate a transaction compared to only 22% on our challenger (online survey April 2022)
Any questions?
Do not hesitate to contact our Customer Success team. We will be happy to answer your questions!
Frequently asked questions
Having a technical problem with your Workspace? The answer is in our help centre.
Visit the help centre
Chat with our teams
Talk to an atHome manager and find the best package for your needs.
Visit our blog
Want to learn more about the Luxembourg market? Check out our articles.
See the blog